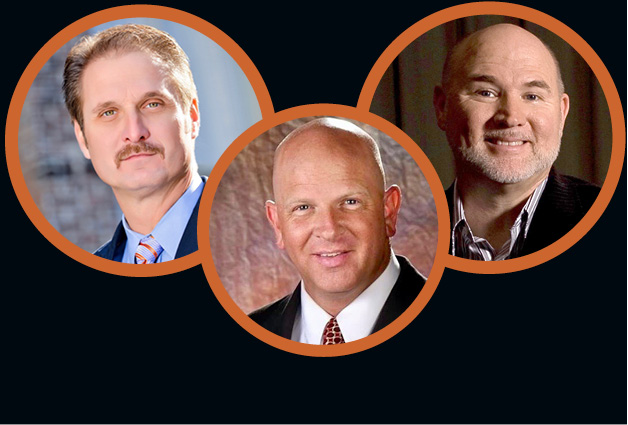 New Trio United Voice Announced
By
Staff
Wednesday, March 1, 2017
Jacksonville, AR — You may soon be seeing a new group appearing in your area, although chances are you've already heard one or more of these men before…
Jeremy Ballinger, Chris Bennett and Mike Franklin come together as United Voice.
Jeremy lives in the Dyersburg, Tennessee area and many will know him from the trio Under Grace, where he sang lead for 17 years. His first full-time singing job was a three-year run with The Brashears.

You'll know Chris from his days as baritone for Southern Heritage Quartet for 8 years and N'Him for 15 years. Chris now resides in the Springhill, Arkansas area.
Mike sang tenor for the Melody Boys Quartet for 21 years, a solo ministry for 8 years and most recently for Southern Sound Quartet. He's lived in Jacksonville, Arkansas for many years.
Jeremy, Chris and Mike bring their years of experience together to share the gospel in one United Voice.
Their website will be active soon but you can already find them on FaceBook and on Twitter.
The debut service for United Voice will be in Damascus, Arkansas in early June.