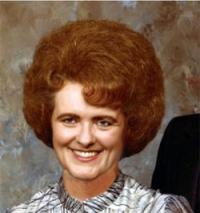 UPDATE: Jan 12- 10am"Lady Mull" of Mull's Singing Convention dies at age 85
By
VolunteerTV
Monday, January 9, 2012
UPDATED WITH OFFICIAL OBITUARY:
KNOXVILLE, Tenn (WVLT) -- Elizabeth Anna Brown "Lady Mull" - age 85, of Knoxville passed away peacefully in her sleep 4:00 AM Monday January 9, 2012 at her home. She and her late husband J. Bazzel Mull were founders and owners of Knoxville Radio Station WJBZ. - Praise 96.3 FM. Elizabeth and J. Bazzel were hand in hand in their ministry efforts for over 50 years including Radio, TV, Concert Promotions, and Songbooks. Bringing the "Mulls Singing Convention" to the Southeast and beyond for over 55 years making it the longest running locally produced television show in America. Elizabeth Mull is credited for being the eyes of the pair, as J Bazzel was blind from birth. Elizabeth Mull read the bible daily to her husband, giving J Bazzel an almost photographic memory of the bible. The success of the Mulls Singing Convention on radio, TV, and concert promotions is solely due to the unparallel teamwork and cooperation they existed throughout their lives together Mrs. Mull or "Lady Mull" was the force behind the scene.
"Lady Mull" Was the devout picture of God's intent of a marital spouse. She has devoted her life to both J Bazzel and God. Elizabeth Mull was inducted into the Southern Gospel Hall of Fame in 2009. Survived by her loving daughter Charlotte Mull Hutchison, loving grandson Douglas Jacob Hutchison and beloved wife Julia Suzanne Hutchison all of Knoxville; sister Stella James of Athens, Tennessee. Pallbearers to be; Lee Trammel, Shannon Shelby, Mike Southerland, Tommy Spencer, Mike Shelby, and Charles Story. Honorary pallbearers to be: Tim Trammel, and Darrahl Stanford. Services to be at Rose Mortuary Mann Heritage.
The family will receive friends on Thursday January 12 from 1-3pm and 4-6pm with services to follow at 6pm with Minister Michael Kitts officiating the service, and Minister Stuart Stallings the entombment. In lieu of flowers the family requests all memorials be made in her honor to: Alzheimer's Tennessee, Inc. P.O. Box 10088, Knoxville, Tennessee 37939-9910. The family and friends will meet and leave Rose Mortuary Mann Heritage Chapel at 10am Friday and proceed to Lakeview Memorial Gardens, Lenoir City for a 11am entombment service. Online condolences may be made at www.rosemortuary.com. Arrangements provided by Rose Mortuary Mann Heritage Chapel.