Christmas CD Reviews
By
Staff
Friday, December 10, 2010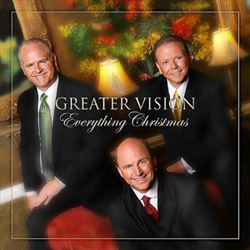 Everything Christmas
Greater Vision
Greater Vision's new Christmas recording, Everything Christmas, has managed to capture the spirit of days gone by with it's classic arrangements, orchestral detail, and beautiful vocal accents by the Voices Of Lee choir. This CD was a 10-month labor of love spearheaded by lover of all things that say traditional Christmas, Gerald Wolfe. And it so happens that the story behind this project is as unique as the recording itself.
The album begins with an instrumental overture that in and of itself will put you into the Christmas spirit after about 15 seconds. The project then kicks into high gear with beloved Christmas treasures as well as a few surprises, including a wonderful rendition of an obscure song from 1963, "A Cradle In Bethlehem.". There's a Phil Cross tune called "Grace Has A Face," a sweet performance of "I Heard The Bells On Christmas Day,", and Gerald and the Greater Vision kids liven up the CD player with a great version of "Sleigh Ride".
For more information on "Everything Christmas" can be found at http://www.greatervisionmusic.com
---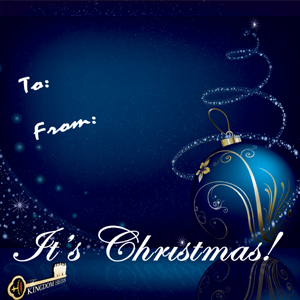 It's Christmas
Kingdom Heirs
If Arthur Rice should ever choose to hang up his microphone (Arthur, don't you dare!), he certainly could land a full time gig as a producer. It's Christmas Time is as much church revival as it is Christmas.

Christmas classics can get stale if put into the wrong hands, but Arthur and the Kingdom Heirs do a fabulous job on classics like, "Hark The Herald," O Come All Ye Faithful," "Winter Wonderland," "Here Comes Santa Claus" and "The Christmas Song." You can never get enough of "Beautiful Star of Bethlehem" during the Christmas season—especially when it's done by one of the best quartets in Southern Gospel music. Although I appreciate the classics my favorites are the new tunes contained on this CD. You'll love, "The Christmas Waltz," "Hay Baby," "Go Thee Down" and "That Little Baby."
Finally, the cherry on the sundae has to be their version of the Statler Brothers classic, "Who Do You Think." Who do you think would believe such a story as this? Well, here's hoping to heaven you do!
More information on "It's Christmas" can be found at www.crossroadsmusic.com