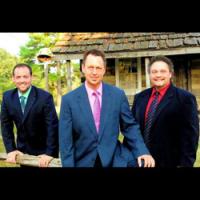 Steve Hess and Southern Salvation Announce New Lead Vocalist
By
Choice Promotions
Friday, October 11, 2013
Nashville,TN- Steve Hess and Southern Salvation have announced their newest member as lead vocalist: Jay Arview of West Frankfort, Illinois.
Jay has performed with regional artists in his home state in most recent years, but began singing as a teenager in the church where his father pastored, then became a full time music minister at Jackson Grove Baptist Church in Akin, Illinois.
Steve Hess relates "We are delighted to have Jay included in the ministry of Steve Hess and Southern Salvation. Jay possesses a three octave range and has plenty of versatility. When you combine his vocal strengths with his testimony and exuberance that he has for God, this young man is sure to bless the hearts and lives all across America."
Jay joined the group just 3 weeks ago and is already getting accustomed to road life with the trio now consisting of Jay, Tenor John McCall and Baritone and Group owner Steve Hess.