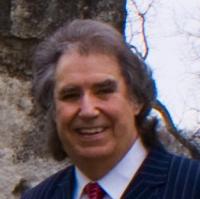 Former Cathedrals Quartet Member, George Amon Webster, Passes Away (UPDATED)
By
Staff
Sunday, September 29, 2013
Singing News has learned through various reports on Facebook, that former Cathedrals member, George Amon Webster, has passed away.
Memorial services will be at 11am on Saturday, October 5, 2013 at Colonial Hills Baptist Church 5375 W Mount Morris Rd. in Mount Morris, MI.
An additional memorial service will be held at 6pm on Saturday, October 12th at the Beacon Baptist Church on 2315 Beville Rd, Daytona Beach, FL.
Please stay tuned to www.singingnews.com for more information as we receive it.