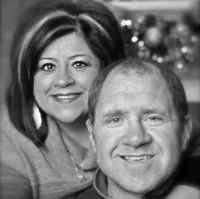 Tracy Stuffle Finally Goes Home From Hospital!
By
Staff
Monday, September 23, 2013
Today, after 8 long months in the hospital and rehab facilities, Tracy Stuffle was finally cleared to return home to his residence! This is a huge prayer answered for Tracy, Libbi and the Perry family and friends. Congratulations to them all! Some friends and family showed up to welcome Tracy home:
Singing News Magazine and the Solid Gospel Radio Network are happy to join in the rejoicing. PRAISE GOD for His continued healing of Tracy, and for the faith displayed by Libbi as she stood by Tracy through these toughest of times.
We will continue to update you on Tracy's status as we receive updates, so please stay tuned to www.singingnews.com for more information as we get it.
Also, if you want to help Tracy and Libbi financially as they wade through the continuing costs involved with treatment, please to go www.southerngospelcares.com.