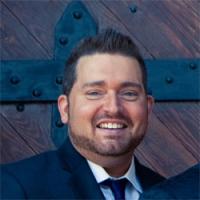 Wife of Ian Owens Home From Hospital, Recovering Well (UPDATED October 14)
By
Bryan Hutson/Ian Owens
Monday, October 14, 2013
UPDATE: Monday, October 14- Megan Owens said on Facebook, in response to a question of how she was doing:
"I am good!! Sitting here with the kids watching cartoons. . Walking normal. Haven't had a headache in about a week and a half. Back is feeling good. If I pace myself, I feel good."
------------------------------------------------------------------------------------
UPDATE: Monday, September 13- Megan Owens said on Facebook:
"Just want to share what an awesome miracle working God we have. 4 weeks ago I had a subarachnoid hemorrhage. Only .5-3% of people will ever have this type of brain bleed. Of that minute percentage, only 50% survive the initial bleed. Of the remaining 50%, only about 15% live a "normal" life. Many remain in a coma for months. I WALKED out of the hospital with pretty much full cognitive and motor functions!!! I am truly blessed from God and I will not take things for granted any more. I also want others to know that it is a miracle that I am here, and only by the grace of GOD!! He listens to and loves those who pray in faith!!"
-------------------------------------------------------------------------------------
UPDATE: Thursday, September 26- From Ian Owens:
"Megan is out of her angiogram. She was perfect! They're going to clamp her EVD (extra ventricular drain) and start weening her off!!!!!!!! Praise God!!!! We could go home as soon as 4 days from now!!!!! Keep on praying!! We serve an awesome God!"
--------------------------------------------------------------------------------------
UPDATE: Wednesday, September 25- From Ian Owens:
"No angiogram today after all. Megan could not be more excited about that!! It will be tomorrow instead. The emergency CTA (computerized tomography angiogram), which is non-invasive but only gives a general idea of arterial structure and activity compared to the actual invasive arterial angiogram that Megan dreads so much, from yesterday showed that Megan is still in vasospasms, but Dr. Fraser says that clinically she looks so great that he wants to get the most time from his previous verapamil applications (which only have a high potency of approximately 3 days after application). So in light of that, the angiogram tomorrow now serves 2 purposes.
Accurate and precise imaging of the posterior arterial structure. The posterior arterial structure has not been seen very clearly so far, initially because that is where the hemorrhage occurred effectively obscuring the area and hiding a potential aneurysm, and subsequently due to the vasospasms during the second angiogram.
A second application of verapamil directly into the vessels undergoing vasospasm in order to stretch the high potency window beyond the 14 day mark which is the day of highest risk. We are currently on day 10.
We are both in good spirits and still standing strong on God's promises and believing Him to see us through this with miraculous healing and restoration!! My papaw and my Uncle Vernie are here and Bryan and Yvonne Hutson are coming down today, so I'm going to try and run a couple of quick errands (bank, laundry, etc.) while I know Megan is being looked after. Thank you all and we love you! To God be the glory!! Great things He hath done!!!"
--------------------------------------------------------------------------------------------------------------
UPDATE: Monday, September 23- From Ian Owens:
"I wanted to give an update post-angiogram. Megan was definitely in vasospasms and to a pretty severe degree. There was still no sign of aneurysm, so they still don't know the cause of the subarachnoid hemorrhage and hemorrhagic stroke, but I'm believing there's no answer to be had because God healed the cause! Her headaches and cranial pressure have subsided some today. She and I both were able to get some rest last night (praise God!!!!), but I was wakened twice during the night by Megan throwing a wet rag at my head so I'd get her something. Ha!!
So the plan going forward is to keep her under even closer scrutiny so the vasospasms don't get out of control. If she is still experiencing the spasms Wednesday, the doctors will perform another angiogram and inject more verapamil. If her spasms have subsided, the doctors will start the weening process for removing her TVD (trans-ventricular drain). I think that's all we know right now. Thank you again so much for the continued prayers! We are trusting and believing God through this and I know it will be a situation where He is glorified tremendously through His great work and Megan's miraculous healing!!!! We love you!"
--------------------------------------------------------------------------------------------------------------
UPDATE: Wednesday, September 18- from Ian Owens:
"Just got the results of the MRI. Her brain looked perfect. No tumors, no abnormal arterial structuring. Just a beautiful, perfectly healthy brain. There will be a follow-up angiogram on Monday to make absolutely sure there is no aneurysm that the first angiogram would have missed due to initial circumstances. It is my belief, however, that God has honored His promises and healed her completely. The entire nursing and neurosurgical team say they've never seen someone as "well" as her in these circumstances. They say its remarkable. I say it's miraculous. Thank you for your continued prayers, love, and support. -Ian"
---------------------------------------------------------------------------------------------------------------
An update from Ian's Facebook page:

Night number 1 in ICU has been pretty rough so far. Megan is only getting very brief periods of time where the pain is manageable enough to fall asleep. These "naps" are few and far between and have only lasted about 15 minutes each. The rest of the time she's been almost inconsolable. I stand at her head and I very lightly massage her temples and forehead until she finally stops groaning and falls asleep. When I wet a washcloth with very cold water, it seems to provide a modicum of relief, as well. It breaks my heart to see her hurt this way and, as any husband will understand, it makes me feel so useless to her. We want to be our wife's hero. We want to be the fixer, but here is the humbling truth...... God is the hero and He is the fixer!!!!! God has been so good, so faithful, and so true during this process and the praise report through all of this is that Megan, even though miserable, is the "best case scenario" where this ailment is concerned. She has 100% control of all motor functions and her cognitive functions are spot on, so there is no sign of any long term damage!!! PRAISE GOD!!!!!! I'm now believing in Him to allow that prognosis to persist. As far as the pain goes, she still has a huge amount of excess spinal fluid and blood on the brain, but the longer the fluid drains away from her brain, the more relief she'll have, so it's a waiting game for relief at this point. Hopefully today will bring some answers as to the cause of the hemorrhagic stroke and some direction as far as treatment and prevention of future hemorrhages or strokes. If you are reading this you need to know that God is good!!! He is awesome!!! He loves YOU!!!! He is in control!!! And He has a plan for your life!!! Praise Him!!!
If you would like to send Megan a card of encouragement, the address is:
University of Kentucky Healthcare • ICU 6236 • 1000 South Limestone Street • Lexington, KY 40536
=================PREVIOUS POST=================
Bryan Hutson of Soul'd Out reports, "This morning, our bass singer, Ian Owens, rushed his wife Megan to the hospital. Megan had a brain aneurism and doctors will performing emergency surgery very soon.
"Megan is at UK Hospital in Lexington, Kentucky. They have 3 small children, and their youngest, Piper, is 4 months old.
"Please pray. We will update when we know more."

Singing News will provide more information as it becomes available.