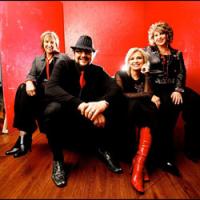 The Isaacs Launch New Website
By
AG Publicity
Thursday, August 15, 2013
The Isaacs have launched a new website where it is easier than ever to order their music and merchandise. You can also keep up with their touring schedule, latest photos, links and more.
Some of the new features include news flashes, where they will post special appearances like Opry shows, online broadcasts, television appearances, last minute additions to their concert schedule, and other exciting events, allowing you can tune in and catch The Isaacs performances.
They also have links to other sites that will be of interest to their fans such as Socialcam, Twitter and Facebook as well as links to outside sources.
Becky Isaacs Bowman stated, "We invite all of our fans to go to the new site, http://www.theisaacs.com/, and tell us what you think."