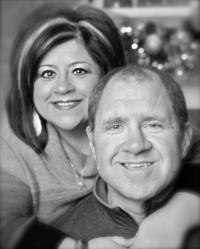 "Best Of Tracy Stuffle" CD To Debut At NQC- All Songs Picked By Tracy
By
Daywind
Friday, August 9, 2013
(Nashville, Tenn) August 2, 2013 - Daywind Records is preparing to release a new CD, called "The Best Of Tracy Stuffle," at the National Quartet Convention in Louisville, KY, this year.
The Best of Tracy Stuffle will feature 12 songs celebrating one of the most beloved performers in Southern Gospel music today. Songs include "Plan of Salvation," "Everywhere I Go," "Come Thirsty," "This Old Sinner Testifies," and many more. Tracy Stuffle suffered a series of strokes earlier this year and is making great progress at a rehabilitation facility near Nashville, TN.
"Daywind is excited to release this project. When Libbi called me and told me that Tracy picked out the songs for his 'best of' cd himself, I praised God for the miracle He has done in Tracy already," said Ed Leonard, president of Daywind Records.