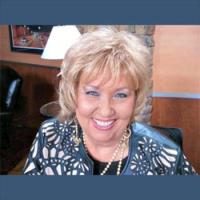 UPDATED: Charlotte Mull, Daughter Of "Lady Mull" And J. Bazzel Mull, Passes Away
By
Staff
Wednesday, July 24, 2013
Singing News has learned that Charlotte Mull, co-owner of Praise 96.3 (WJBZ-FM) in Knoxville, TN, has passed away at the age of 67.
Charlotte was the daughter of Southern Gospel promoters, J. Bazzel Mull and Elizabeth "Lady" Mull. As a family, they would preach on local Knoxville television as "Mull's Singing Convention".
Arrangements:|
Services will be on Tues, July 30 at Mann's Heritage Chapel in Knoxville from 5-7 PM and a funeral to follow and burial will be on Wednesday, July 31.