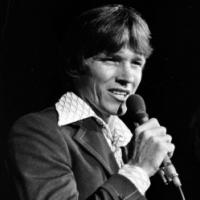 Sammy Hall Passes Away
Monday, June 24, 2013
Sevierville, TN - Samuel Ray "Sammy" Hall, singer, songwriter, age 67 passed away Monday, June 24, 2013 after a long battle with cancer. Sammy traveled in the music ministry 45 years; reaching the youth of America and throughout the world helping troubled teens and leading them to Christ.

He was preceded in death by his parents, James and Ione Hall; daughter, Jamie Hall; niece, Carissa Brownlee; nephew, Jeffery Dekker Survivors: His loving wife of 45 years: Jacki Hall Daughters: Cori Hall, Jan Boda Sons: Monte Hall, Brannon Hall Granddaughter: Sabrina Hall Grandsons: Brennen Shirley, his father and stepmother, Bo and Lindsey Shirley, Austen Boda Sisters: Judy Tegtmeire, Bernice Torres, Voncile Dekker and husband Bob Brother: Jimmy Hall.

The family would like to extend a special thanks to his close friends, Frank Mills, David Alvey, Ralph Hamblem, Jill Harden. A special thank you also to his band members and everyone who helped with his journey through life. He will be missed.

In lieu of flowers, memorial donations may be made to St. Jude Children's Research Hospital, 501 St Jude Place, Memphis, TN 38105

The family will receive friends 4-6:30 p.m., Thursday with memorial service following at 7 p.m., in the West Chapel of Atchley Funeral Home with Rev. Paul Keeter and Rev. Paul Tedder officiating. The family has chosen cremation arranged by Atchley Funeral Home, Sevierville.