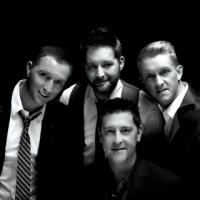 Ernie Haase & Signature Sound Take Glorious Day To South Africa
By
The Judy Nelon Group
Friday, June 21, 2013
Nashville, TN - Grammy®-nominated and Dove Award-winning vocal group, Ernie Haase & Signature Sound, is set to travel to South Africa. This platinum-selling, BILLBOARD® chart-topping quartet is set to showcase their "Glorious Day" tour on two consecutive nights filled with excitement, fun and unforgettable moments!
"We can't wait to take our tour to Johannesburg and Cape Town," said Ernie Haase. "It'll be a blast! We've got two very special days full of music, laughter and memories planned for all our friends in South Africa. We just released our brand new CD, "Glorious Day", and we're looking forward to debuting some brand new material and also singing the classics people know and love!"
Combining 21st century ideas with the timeless quality of great quartets from the 1950s, Ernie Haase & Signature Sound (EHSS) has broken the traditional mold of gospel quartets. With an unconventional approach to communicating the Good News, EHSS is blazing a trail through the heart of Gospel music with groundbreaking originality.
The group's founder and leader, Ernie Haase, got his start in Gospel music as a long-time member of the renowned Cathedral Quartet, and his roots are deeply planted in the rich legacy of music that is both meaningful and thoroughly entertaining. After the Cathedrals bid farewell to their five-decade run in the music industry, Ernie put all his great training to work when he formed Ernie Haase & Signature Sound.