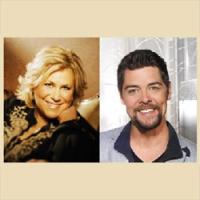 Lineup Announced For 2014 Winter Gospel Music Convention
By
Bill Bailey
Friday, May 31, 2013
Pastor Bill Bailey announced the biggest lineup ever for the 2014 Winter Gospel Music Convention in Palmetto, FL on February 3-8, 2014. The Winter Gospel Music Convention is the country's largest winter Southern Gospel event and will feature over 40 artists.
The show will be headlined by Jason Crabb and Sandi Patty, and will feature many well known Southern Gospel artists, including Ernie Haase & Signature Sound, The Hoppers, Ivan Parker, Gold City, Inspirations, Jeff & Sheri Easter, The Perrys, Karen Peck & New River and The Booth Brothers "Quartet" with Gene McDonald singing bass.
There will also be a "Jubilee Night", featuring Greater Vision, The Booth Brothers and Legacy Five singing together, along with speaking engagements from popular Southern Gospel artists such as Randy Perry, Eric Bennett and others.
For more information and the full lineup, please go to www.billbaileyconcerts.com