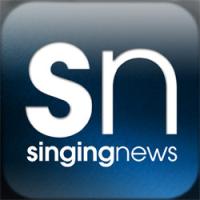 Southern Gospel, Missions Work With Back Home And The King's Heralds!
By
Back Home
Tuesday, May 14, 2013
Jimmy and Jennifer Layne, also known as "Back Home," from Nashville, Tennessee, have committed to donate a portion of the profits from their new CD to the Marcelly's Dream project with Church of God World Missions.
In a ceremony attended by the staff of World Missions, led by General Director Tim Hill, the Layne's announced their intentions at the International Offices earlier this week. They will donate $5.00 from each CD sold.
Jimmy Lane stated "Marcelly's Dream is all about getting Bibles into the hands of kids, and putting Bibles into every child's hand is something we can really support. It's something we believe in" . Marcelly's Dream also attends to the practical needs of children around the would, such as medical and educational supplies.
The oldest actively performing Gospel group in the nation, The King's Heralds returned to the Philippines for the first time in over 30 years. The group performed a concert for a special youth Congress in Mindanao.
Talented Tenor, Don Scroggs stated "The Heralds always have had a special place in our hearts for missions and make as many trips to foreign countries as we can to help missionaries on their home front".
Jeff Pearles, Bass singer, chimed in "Music seems to be a language that is universal and reaches in to the hearts of young people everywhere. We were so well received with a crowd of over 30,000 young people that our hearts were pounding as we took the stage".
Some of those young people waited in their seats for over 12 hours prior to the concert to assure that they got a front row seat.
After the concert, about 5000 members of the audience wanted to meet the quartet and have pictures with them. The crowd was so excited about the King's Heralds appearance, that security had a difficult time organizing the crowd so the pictures could be taken in an orderly fashion. After several announcements by security for the crowd to organize themselves, armed security guards had to escort the quartet out the backstage door to a vehicle waiting to transport them back to their hotel for their own safety. Pearles said, "It was the first time in all my years of singing that I was concerned for our personal safety".