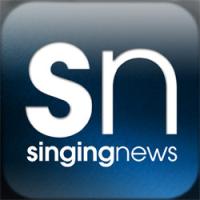 "Crossing Chilly Jordan", From The Blackwood Brothers, One Of 25 Recordings Selected For Library Of Congress
By
Billy Blackwood
Saturday, April 27, 2013
The Librarian of Congress, James H. Billington, yesterday announced the selection of 25 sound recordings to the registry, marked for preservation because of their cultural, artistic and historic importance to the nation's aural legacy. The Blackwood Brothers Quartet recording of "Crossing Chilly Jordan" was included in the registry.
Here is the description from the Library Of Congress website:
"Crossing Chilly Jordan," The Blackwood Brothers (1960) Known to gospel fans since 1934, one of the most popular U.S. southern gospel quartets is the Blackwood Brothers. The quartet has been credited with creating enthusiastic audiences in the 1950s and '60s for music once considered unexciting and transforming the genre by adding African-American musical forms (blues, jazz, black gospel) to their own traditions. Written by quartet member, J. D. Sumner (considered by many to have had the lowest vocal range of any bass in gospel), "Crossing Chilly Jordan" is an outstanding example of this spirit and style. With its jubilant infectious rhythms, rousing tempo, call-and-response style and four-part harmony, the song was often used as their encore number in live performances. The Blackwood Brothers were inducted into the Gospel Music Hall of Fame in 1998.