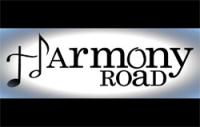 Harmony Road Announces New Markets
By
Harmony Road
Tuesday, April 9, 2013
SIGNAL MOUNTAIN, TN April 9, 2013 - Harmony Road brings Southern Gospel Music to more markets as TNN and the Harmony Road network continue to grow.
Harmony Road is now available in several new markets across the country, including Chicago, Illinois; Dayton, Ohio; Rochester, New York; Boise, Idaho; Asheville, North Carolina; Kalispell, Montana; Rapid City, South Dakota and more.
Harmony Road has been added to markets representing well over 20 million homes across the country through its affiliation with TNN and TheWALKtv networks. This is in addition to markets already in place including Nashville, Chattanooga, Birmingham, Anniston, Gadsden, Tuscaloosa, Huntsville, Biloxi, Springfield, Wichita and Dalton. Harmony Road is also streamed from multiple locations on the internet including ROKU, www.thewalktv.com (including ROKU) and www.wmjn29.com.
Host Les Butler says "We are very happy to see this growth of Harmony Road as we work to bring my favorite music, Southern Gospel, to millions of new homes across the country."
Harmony Road expects to have several exciting new markets to announce over the next several weeks, through TNN and other outlets. For more information and up to date listings, go to www.harmonyroadtv.com, www.watchtnn.com or follow Harmony Road on Facebook at www.facebook.com/harmonyroadtv.
If you can't yet get Harmony Road in your area, be sure and call your cable system or local TV station and tell them you want TNN/The Nashville Network and the family friendly programming it offers including Harmony Road. You can also send an email to news@harmonyroadtv.com and we'll pass your request along to TNN and the local TV providers.