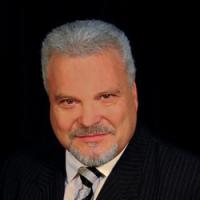 Dr. Jamie Caldwell, Of The Gospel Harmony Boys, In Hospital
By
Deana Caldwell
Tuesday, April 9, 2013
UPDATE: April 16- From Jamie Caldwell, son of Dr. Jamie Caldwell:
"Last week we informed you that Jamie Caldwell had suffered a heart attack and was exploring options for treatment. Since that time, Jamie has undergone an open heart procedure. We are pleased to announce that he has come through surgery well. He is now resting comfortably and preparing for the hard work or recovery that is before him. Your continued prayers would be very much appreciated."
--------------------------------------------------------------------------------
Dr. Jamie Caldwell, who is currently singing baritone with the Gospel Harmony Boys and was formerly the lead vocalist with the Dixie Melody Boys, suffered a long lasting and unexpected myocardial infarction last week.
He began experiencing chest pains on Wednesday afternoon and was hospitalized in Charleston, WV on Friday evening. Jamie was scheduled to undergo a heart catheterization early on Monday morning. Unfortunately, his doctors discovered severe complications due to blood clotting in his heart. At this time, Jamie is waiting to undergo a quadruple bypass surgery early on Friday. He and his family request that you would pray for his protection, healing, and recovery.