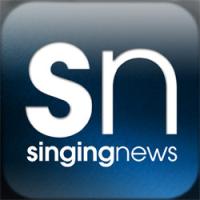 Open Letter From Southern Gospel Promoter, James R. Lawson
By
James Lawson
Thursday, March 21, 2013
Singing News received this letter from Southern Gospel promoter, James R. Lawson:
"Dear fellow Associates of the Southern Gospel Music Industry:
After 21 years involved in promoting "Gospel Music-Live" concert series with our home-base at the historic Canton Palace Theatre, Canton, Ohio, I have decided that God is leading me in a different direction. Exactly what that is, I am not sure at this point. Everything in life has a season and I feel that continuing to promote concerts on an individual basis has reached its maturity.

Throughout the years, I have worked with well over 100 of the major gospel recording artists and many of the all time legends. For this, I am very grateful and blessed. I hope to stay involved in the music industry in some capacity on a part-time basis."