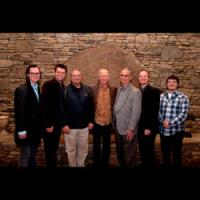 The Akins Sign An Exclusive Booking Agreement With The Dominion Agency
By
Vertical Sky
Wednesday, March 13, 2013
Waynesville, NC (March 11, 2013) - The Dominion Agency, is pleased to announce the signing of Crossroads Music Group artist, the Akins, to their talent roster.

Michael Davis, Owner and President of the Dominion Agency, expresses he and his company's absolute confidence in this wonderful addition; "The Akins - stellar musicians and vocalists, evangelists with a positive message, number one songs and Godly family. In other words, Christ-centered ministry all-in-one. A perfect fit for our Dominion Agency family!"

The Akins have previously celebrated plenty of success, including having their song, "I Want My Stage To Be An Alter", hit the top of the Singing News Magazine Top 80 chart.
"25 years ago God called me to leave my job and to start a full time music ministry," shares David Akin, ministry leader of the Akins. "I began to beg God to give my family and me something that we could do together to make a difference in this hurting world. I never imagined that He would hear my prayers and do what He's done with our family. I have also prayed for years that God would put someone in my life to help me with our booking. I believe that Michael Davis, president of the Dominion Agency is that man. He is a wonderful Godly man who I believe has the ability to move our family and ministry to new heights and opportunities."

Chris White, co-owner and executive at Crossroads expresses, "I have been in this business a long, long time and I've rarely seen an artist come along with more talent in one family than the Akins. They can do it all! They play, sing, and communicate their music and they do every bit of it with excellence. We are proud they are a part of the Crossroads family and we're really glad to see them working with the Dominion Agency, so, even more people can experience the deep and effective ministry of the Akins."