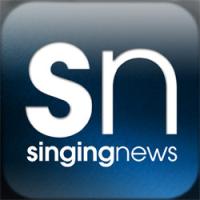 Singing News iPad Subscriptions And Fan Awards Voting- What You Need To Know
By
Staff
Monday, March 4, 2013
The first round of voting in the 2013 Singing News Fan Awards is now available for all Singing News Magazine subscribers, including both print and digital editions purchased directly through Singing News. However, if you have subscribed to the Singing News Magazine through iTunes or our Singing News Magazine App in the Apple App Store, an additional step is needed in order for you to vote.
If you are a Singing News Magazine iPad subscriber, please call our Customer Service department at 1-800-527-5226 and one of our representatives will provide for you a unique code that you can use to access the Fan Awards voting. Please let the representative know if you are a new subscriber, or have previously been a print or digital subscriber to Singing News. .
If you have any further issues, please contact Customer Service at 1-800-527-5226. Thank you for being a loyal subscriber.