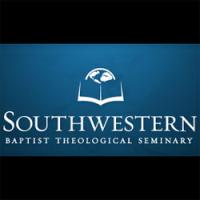 First Ever Southwestern Baptist Theological Seminary Sponsored Gospel Music Concert, To Become Annual Event
By
Gerald Wolfe
Saturday, March 2, 2013
Ft. Worth, TX: History was made on Friday March 1, as the first-ever Gospel Music concert to be promoted by Southwestern Baptist Theological Seminary, took place in the 1100-seat Truett Hall on the campus of the Ft. Worth, Texas Seminary. The event was sponsored by long-time Gospel Music supporters, Dean and Barbara Hancock, and hosted by Seminary President, Dr. Paige Patterson. Greater Vision and The Mark Trammell Quartet were the featured Artists for the event, and the audience was made up of hundreds of Gospel Music fans from across the State of Texas, as well as Seminary Students.
During the concert, Mark Trammell commented, "It's an honor to be singing on the campus of Southwestern Seminary. I attended a Conference here with my Dad, when I was seven years old, but never dreamed I would have the opportunity to sing here." After the event, Mark said, "George Truett is truly a cornerstone of our Denomination, and it was an honor to sing in the building that carries his name." Gerald Wolfe said, "Southwestern Seminary is the only Southern Baptist Seminary in the US that still offers a School Of Church Music, for Seminary Students aspiring to enter full-time Christian Service in Music Ministry. Exposing their students to traditional Gospel Music has the potential to open doors for Gospel Music for many years to come. We're very grateful for the opportunity to be a part of it."
After intermission, the announcement was made that the Gospel Music Concert would become an Annual Event for SWBTS, and that the Event would be moving into the Seminary's new, state-of-the-art, 3500-seat MacGorman Chapel in 2014. The date for next year's concert will be March 7, 2014, and will once again feature Greater Vision and The Mark Trammell Quartet.
For more information about Southwestern Baptist Theological Seminary, visit their website at www.swbts.edu.