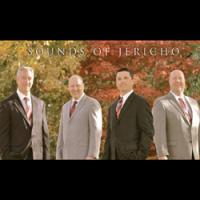 Sounds Of Jericho, New Southern Gospel Quartet, Is Formed
By
Sounds Of Jericho
Friday, March 1, 2013
Gainesville, GA. - Sounds Of Jericho, a new quartet consisting of Stacy Bragg, Stephen Sigmon, Ken Thomas, and Matt Tyler has been formed. Stacy and Stephen are no strangers to Southern Gospel music, both being founding members of the 2006 Singing News Horizon Group of the Year, The LeFevre Quartet.
Stacy also has a notable history singing with several notable groups, including The Statesmen. Stephen spent almost 3 years as tenor with The LeFevre Quartet and prior to that was a member of a regional quartet, based in Georgia, for over 15 years. These men have teamed up with Ken Thomas and Matt Tyler. Matt has over 18 years experience with the Peachland Quartet and Ken Thomas is a featured soloist at one of North Georgia's largest churches, Blackshear Place Baptist Church.
"We are very excited about this new venture and we fully believe that God still has plans for us in the Southern Gospel Music Industry", says Stephen Sigmon.