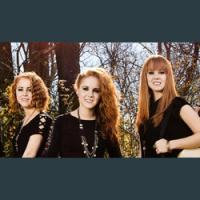 Red Roots To Appear On The American Bible Challenge On GSN, Thursday, April 4th
By
Daywind Records
Monday, April 1, 2013
Hendersonville, TN (February 25, 2013) - Red Hen recording artist, RED ROOTS will appear THIS THURSDAY, April 4th at 8pm Central on the hugely successful GSN(Game Show Network) television series, THE AMERICAN BIBLE CHALLENGE. Jeff Foxworthy hosts this one-hour game show in which contestants compete based on their knowledge of the Bible.
Check your local listings for channel numbers and exact times in your area.
"Team Red Roots" will be competing for Home of Grace, an addiction recovery program founded by their pastor—and the first place the Red Roots performed.