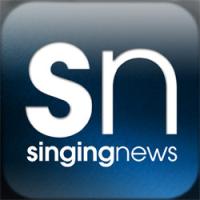 Remembering Two Southern Gospel Greats
By
Staff
Friday, February 22, 2013
February 22 is an important day in the Southern Gospel Music community.
It was on this day in 1930 when George Wilson Younce was born. Raised in the western North Carolina city of Lenoir, George would go on to become one of Southern Gospel music's most beloved bass vocalists as he was a key element of The Cathedral Quartet's amazing success story.
Also on this day in 2006, Anthony John Burger passed away at the age of 44. As you may remember, the legendary pianist was at the keyboard during a Gaither Homecoming cruise when he suffered a fatal heart attack. Seven years after his death, Anthony is still considered to be a true benchmark of Southern Gospel pianists.
Singing News is honored to present these videos commemorating just a small portion of the contributions these talented men made to Southern Gospel music. George and Anthony, we miss you!