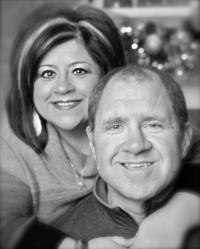 Letter From The Perrys' Personal Manager, Pastor Bill Bailey- How You Can Help
By
Bill Bailey
Friday, February 15, 2013
This is a letter from Pastor Bill Bailey, Personal Manager for The Perrys:
"Dear Friends,
As The Perry's personal manager, I want to take this opportunity to thank all of you for your prayers, concern and support during Tracy's ongoing health crisis. We are standing in faith for complete healing and we appreciate you standing in agreement with us.
It's with grateful hearts that I tell you there has been some improvement in Tracy's condition over the past few days. With that being said, we have no way of knowing how long this journey will take or how long it will be before Libbi and Tracy are traveling with the group. Libbi has been by Tracy's side every step of the way and that is exactly where she wants and needs to be.
Joseph and Bryan, along with Leah Page, are fulfilling all of The Perrys' engagements. Leah is a phenomenal vocalist and has won several vocal competitions throughout the south. Leah has been filling in for the past few weeks and the response has been incredible! The group is doing the songs you love and expect to hear from The Perrys. With these three powerhouse vocals we know you won't be disappointed.
Many of you have asked what you can do to help. We ask for your continued support of this group. If you're a promoter or pastor we want you to know that the Harper Agency will continue to book The Perrys and we appreciate your willingness to have them on your programs and in your churches. The agency can be contacted at 615-851-4500 or via email at info@harperagency.com. If you're a fan, please make every effort to attend and encourage them. Like most full time groups, this is their only means of support. We know the last thing any of us want is for Libbi and Tracy to be worried about finances during this season.
The Perrys truly appreciate all of you and can't imagine walking this journey without your love and prayers. It's in times like these that we understand what it truly means to be a part of the "family of God". We can't thank you enough for all that you've done and will continue to do.
Sincerely,

Pastor Bill Bailey
Personal Manager, The Perrys"