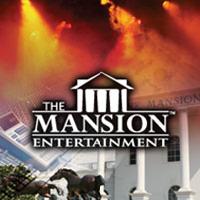 Mansion Entertainment Launches New Online Store
By
Mansion Entertainment
Tuesday, February 5, 2013
Franklin, TN February 5th 2013 - Mansion Entertainment has announced the launch of the Mansion Music Online web store.
The Mansion Music Online store will create new opportunities for fans of Southern Gospel to purchase music from Southern Gospel artists that include: Triumphant Quartet, Three Bridges, The Wilhites, The Penny Loafers, and select titles from the Gaither Music Collection.
Mansion Music Online will also offer Christian products for a variety of ages and interests. The online store will include several songbooks of favorite Southern Gospel hymns, and DVD Collections of the Mansion Entertainment series, Country Campmeeting & Sing Out America, which features some of Southern Gospels most beloved artists. For children, Mansion Music Online's offers several children's products, which include music collections of kid-friendly Sunday School & Worship songs, as well as, Mansion's Timmy MP3 player, which is sure to be a hit with any child!
In addition to its own website, Mansion Music Online has an affiliate program with over 100 Christian websites/web stores that will allow consumers to purchase Mansion's EZ Key Accompaniment line of tracks and other products, while visiting their favorite Southern Gospel websites.
For a complete listing of products available please visit www.mansionmusiconline.com.