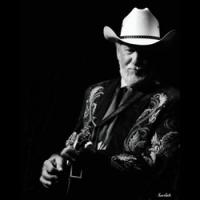 Doyle Lawson Celebrates 50 Years, Named SPBGMA Mandolin Performer of the Year
By
Doyle Lawson & Quicksilver
Tuesday, February 5, 2013
NASHVILLE, TN (February 5, 2013) - Doyle Lawson was named Mandolin Performer of the Year by the SPBGMA (Society for the Preservation of Bluegrass Music in America) at the 39th Annual SPBMA Bluegrass Music Awards held on Sunday evening at the Sheraton Music City Hotel in Nashville. Lawson received a total of four SPBGMA Award Nominations including Entertainer of the Year, as well as Vocal Group of the Year and Gospel Group of the Year (Contemporary) with his band Quicksilver.
Doyle Lawson is also celebrating 50 years in music, and continues to be honored as he goes. The group is the reigning Inspirational Country Music Association (ICM) Vocal Group of the Year, and Lawson is still basking in the glow of his induction into the International Bluegrass Music Hall of Fame in September at Nashville's world famous Ryman Auditorium.
Lawson was also honored by the Governor and State of Tennessee in 2012 for his contributions to the state and nation through his music, and has made appearances with many other mainstream artists as well, including Paul Simon, Brad Paisley, Emmylou Harris and Clint Eastwood. In addition, Doyle Lawson & Quicksilver have spent plenty of time topping bluegrass charts, including an impressive five months at #1 on the Singing News Bluegrass Gospel chart.
In a statement written just before the SPBGMA Award was announced on Sunday, and in reflecting on his career in music, Lawson said: "From the depths of my heart, I thank everyone who ever stood on stage with me, those who work behind the scenes, all of the people who have shown your support by coming to the concerts and buying the recordings, and most of all almighty God and His only begotten Son Jesus for watching over me and guiding my footsteps when I may have taken the wrong road of life. God bless you all, and stay with me! It's a great ride!"