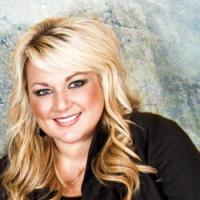 Kelly Bowling Available For Speaking Engagements
By
BSA World
Monday, January 21, 2013
Kelly Bowling has announced that in addition to touring with the Bowling Family, she will also be available for speaking engagements, such as youth conferences, ladies' conferences, congregational events and more. Over the years, Kelly has experienced a variety of good times and trying times, and her testimony is a testament to hope and God's grace.
At the early age of 17, Kelly and her family loaded their belongings on a bus and learned to laugh, cry, celebrate, and mend life's pain with God and music. Within just a few years, this ministry would take Kelly around the world.
On a cold February night in 1996, the Crabb Family was a last minute add to a concert in Boaz, Alabama. This is the night that changed Kelly's life forever. On that stage she met the love of her life, Mike Bowling, who was the new lead singer for the Perrys. The two married almost three years later, and now are blessed with three daughters, Hope, Katelanne, and Gracie. They will soon celebrate fifteen years of marriage.
Kelly joined her husband in the formation of The Bowling Family upon the arrival of their third daughter, and the retiring of her family, The Crabb Family in 2006. They saw their faith put to the test on an unforgettable day in July of 2010 when they were involved in an accident while traveling in their tour bus. Due to severe injuries sustained by Mike, Kelly, and daughter Katelanne, they spent the next several months slowly regaining their health and reflecting on how God had amazingly spared all of their lives. Within just a matter of months, it was obvious to Kelly, that what the enemy had tried to destroy her family with, God was going to use for His glory.
Kelly's desire is to encourage others and that there is hope in Christ, in spite of any situation. It is evident as she shares her story from the stage, and speaks into others lives that God is calling her into another aspect of ministry beyond just singing.