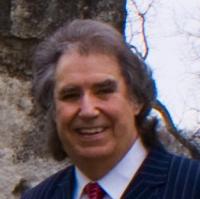 Update On George Amon Webster Throat Cancer
By
Kasey Kemp
Thursday, January 10, 2013
Gospel music legend, George Amon Webster, has been battling a form of throat cancer for the past couple of years. About two years ago, George was preparing for a Sunday AM concert at a church when he fell down a flight and a half of stairs. This event led to the discovery of the throat cancer.
George had a Dr appointment today. He received word that the cancer on his neck is inoperable. The lumps are growing on the right side of his neck and spreading to the back. The Dr. is going to continue researching for other options. In the meantime, George will continue chemo treatments. George has asked that you all please continue to pray and spread the word to your churches and prayer chains. He needs a miracle.
Stay tuned to www.singingnews.com for more information as we receive it.