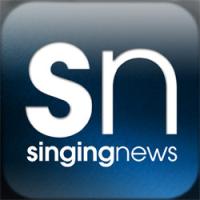 Singing News Magazine iPad App Now Available!
By
Staff
Monday, January 14, 2013
Singing News has just launched it's first ever iPad magazine App in the Apple App Store. It's available here: http://itunes.com/apps/singingnewsmagazine
The entire 2012 slate of Singing News issues is already in the store and available as single issue purchases. You can also subscribe to the iPad version for just $14.99. Currently, a subscription to the print, online flipbook or PDF does not get you free access to the iPad version.
However, we feel that the iPad reading experience is much better than the current online and PDF download reading experience. So, for a limited time, we are offering 1 free issue download of a recent issue of Singing News for every reader to see for themselves. The zooming is much better and there are several options for clipping and sharing your favorite articles or segments via Twitter, Pintrest, Facebook, Tumblr and many more social sharing options.
In addition, the Singing News issues you download will appear on your Newsstand.