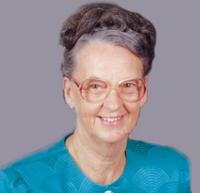 Mom Kramer, Of The Encouragers, Is Called To Heaven
By
Danny Kramer
Friday, December 21, 2012
From Danny Kramer: "The Encouragers performed to a great crowd at their "Family Christmas Concert" this past Tuesday evening in Savannah, Georgia at the historic Ardsely Park Baptist Church. On this night, we lost our beloved Mother and Encourager, Mom Kramer, as she passed away after having to leave the stage before performing her final song. She exited the stage with a severe headache and collapsed in the arms of two of her daughters afterwards with a brain Aneurysm. She was rushed immediately to the hospital by ambulance and went into a coma. The Doctors said she sufferred no pain or misery.

Mom Kramer left for her eternal mansion on Wednesday, December 19 with all the family present and around her bedside "singing her home". We all will miss her so much.

Her one desire and prayer was to leave this world while she was ministering the Gospel in song and not to be alone when she passed. On Tuesday evening, Mom left us while ministering the Gospel in song and doing so before hundreds of friends, supporters and concert-goers in helping the Encouragers raise food items for hungry and needy families in Georgia. On this special night, God answered her prayer.

She was truly a Saint of God and will be greatly missed by all."