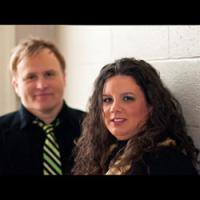 Back Home Needs Extras For Video
By
Back Home
Thursday, December 6, 2012
South Pittsburg, TN (December 4, 2012) - "Nashville based Fresh Well Media is coming to our home town to do a video of one of our songs." were the words spoken by Jimmy Layne, singer and manager of Back Home, when he received the news that their brand new video was in the works to get started.
Jennifer Layne, Songwriter and vocalist for the group said, "That was the exciting news. Now the work begins. We have to find 20 to 30 extras for church choir scenes and around 75 to 100 people for congregation scenes." Jimmy Layne chimed in, "They are allowing us to use South Pittsburg at our request so we could use local residents and a few local businesses....we are very happy!!!."
Anyone interested in being in the video should send an E-mail to backhome@backhomesings.com. The video will be shot on Tuesday, December 18th in South Pittsburg, TN.