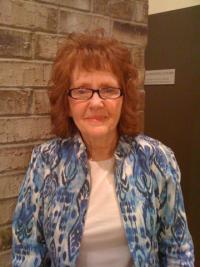 Darrell Freeman's Mother Passes Away
By
Staff
Thursday, November 8, 2012
Hendersonville, TN - Wilma Freeman, mother of Darrell Freeman of The Freemans, passed away peacefully on Saturday, November 3, 2012 in Hendersonville, Tennessee while surrounded by her family. Wilma was 81 years old.
Wilma along with husband, Ralph Freeman, founded the gospel music ministry known as The Pathways, of Sandusky, Ohio. They spent several decades traveling and singing with their children. The Pathways eventually became the Freemans when Darrell and Chris Freeman began carrying on the ministry.
Wilma loved music and will be greatly missed by all who knew her. A memorial service will be conducted Saturday, November 10, 2012 at 12:00 p.m., at the First Assembly of God, 403 Walton Ferry Road, Hendersonville, Tennessee. Wilma will be laid to rest at Peaks Cemetery in Berlin Heights, Ohio.
Condolences can be sent to The Freemans, P.O. Box 2514, Hendersonville, TN, 37077.