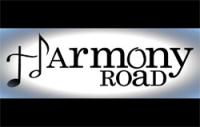 Harmony Road TV To Premiere This Sunday On The Nashville Network
By
Harmony Road TV
Wednesday, October 31, 2012
SIGNAL MOUNTAIN,TN October 30, 2012: Harmony Road, a weekly Southern Gospel television show, will premiere this Sunday, November 4, 2012 on TNN, The Nashville Network.
Hosted by Les Butler, Harmony Road is a thirty minute program, airing Sunday Mornings at 8am Eastern weekly on TNN. In addition to the best in Southern Gospel music, the program will feature comedy, interviews, Gospel bluegrass and more.
TNN was a popular cable TV staple in the 80s and 90s, and Luken Communications has teamed up with Jim Owens Entertainment to bring the network back to the airwaves to tens of millions of households. The initial network will include dozens of stations across the country.
Les Butler, Publisher of the Singing News Magazine and award-winning Solid Gospel radio host will be hosting the show each week. Butler states, "For 34 years my goal has been to support Southern Gospel Music and this is a great opportunity to reach our loyal fans while reaching many new viewers with the message of the Gospel through song". Singing News Magazine and Solid Gospel Radio Network are two of the show's sponsors.
Cody McVey, a popular Christian musician, rounds out the Harmony Road Team. Cody will be bringing exciting behind the scenes interviews with top Southern Gospel artists and will co-host with Les from time to time. McVey is the former pianist for the Kingsmen Quartet and currently accompanies the Ball Brothers, along with doing solo concerts.
Harmony Road will originate from various locations including the Solid Gospel Studios and other interesting attractions and venues throughout the South. The premiere program will include performances from Gospel music greats Brian Free and Assurance, Triumphant Quartet, The Perry's, The Booth Brothers and Greater Vision.
In addition to Butler and McVey, the Harmony Road crew includes Roger Spears, Producer and technical director, Randy Liner.