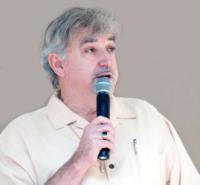 Grand Ole Gospel Reunion To Return In 2013
By
John Crenshaw
Wednesday, October 24, 2012
Greenville, SC - It's time to put away the speculation and replace it with anticipation. The Grand Ole Gospel Reunion will return in 2013!
Charlie Waller has once again decided to produce the Grand Ole Gospel Reunion in 2013. Amid speculation that the 25th reunion may be the final hurrah for this gathering, Mr. Waller has decided that this event is much too important to the artists, fans, and friends to terminate.
This will be the 26th annual production of one of the finest events in the world of gospel music. The Grand Ole Gospel Reunion brings together members of the SGMA Hall of Fame with gospel music artists of today. The event will be held August 8-10, 2013 in the beautiful Hyatt Regency Hotel in Greenville, South Carolina. The hotel has been undergoing major renovations, and it will be the ultimate venue for the best in great gospel music in 2013.
The Florida Boys will again be the host group for this family gathering of gospel music fans and artists. Mr. Waller promises that he still has a lot more tricks up his sleeve, and he's just not quite ready to stop the production of this life-changing event.
Not only is Mr. Waller the promoter of this event, but he has become a friend to all who attend the Grand Ole Gospel Reunion. His close personal connection with the attendees of the reunion is yet another factor that makes this a unique event in gospel music.
More information will be provided as it becomes available. Mark your calendars and get ready to celebrate the past and present of gospel music at the 26th annual Grand Ole Gospel Reunion.