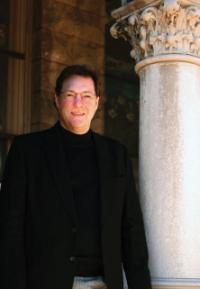 UPDATE: October 23, 3PM Central- Squire Parsons Suffers Heart Attack
By
Nancy Gossett
Monday, October 22, 2012
UPDATE: October 23, 3PM Central: From Squire's Office Manager, Nancy:
"Squire had his heart cath today and they put in one stent. He is resting and hoping that he gets to come home tomorrow. I truly appreciate everyone who has emailed me about praying for Squire. That means more to us than you will ever know. Please keep him in your prayers as he continues to heal."
-----------------------------------------------------------------
Leicester, NC - Squire Parsons suffered a heart attack last week and is currently in the hospital. They will be doing a heart catheterization sometime today (Monday, October 22, 2012). As soon as we have any new information we will let you know. Squire and his family would appreciate everyone's prayers at this time.