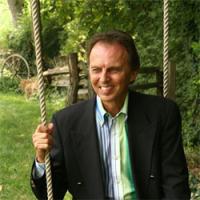 Jimmy Blackwood Announces Retirement
By
Blackwood Brothers
Friday, September 28, 2012
The Blackwood Brothers have announced the retirement of Jimmy Blackwood as the lead singer for the group.
They took advantage of the opportunity of being before a home town crowd in Memphis at the Bartlett Performing Arts Center to make the announcement.
Jimmy joined the Blackwood Brothers in 1969 singing lead in place of his dad, James, who was experiencing health problems and needed to slow his pace at that time. Jimmy continued in that position until 1986 when he left to pursue solo ministry opportunities. He rejoined the group in 2004 and has successfully led the group for the past eight years.
Speaking at the conclusion of the concert, his brother, Billy, said,"This is a bittersweet moment. It's always good to be home in Memphis, but it's sad to announce that Jimmy is retiring."
Joining the Blackwood Brothers as their new lead singer is Mike Helwig. Mike has previously sung with the Wilburns, the Stamps Quartet, and the Dixie Echoes. Mike and his wife, Leslie, and their children are from Kitchener, Ontario and currently make their home in Carthage, Tennessee.