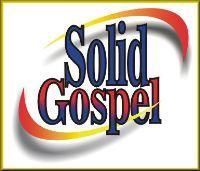 Listen To Southern Gospel Music 24/7 FREE With Solid Gospel
By
Staff
Tuesday, April 17, 2012
Did you know that no matter where you are, you can listen to Southern Gospel music FREE on the Solid Gospel Radio Network? You will hear the best variety of your favorite artists and songs to lift you up and encourage you through your day!
You can listen online by going to www.solidgospel.com and clicking on the "Listen Live" button right beneath the logo! Or if you are on the go, we have FREE apps for your smartphone! Whether it be Apple, Android or Blackberry, we have an app for your phone! Just search for "Solid Gospel" in your device's app store and download the FREE Solid Gospel app, loaded with cool features for your listening pleasure!
Click here to go directly to the Solid Gospel app for Apple devices. Click here for Android. Find the Blackberry app here.