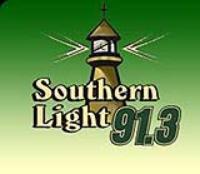 Southern Light Radio Reaches Out To Tornado Victims
By
Brian Scott
Thursday, May 19, 2011
Winchester, VA - During the early morning hours of April 28, an F-3 tornado touched down in the Washington County, Virginia community of Glade Spring, causing several hundred thousand dollars in damage as well as three deaths.
WTRM-FM, "Southern Light" Winchester, Virginia, Afternoon Drive air personality Brian Scott, a native of nearby Bristol, Tennessee, after hearing no government disaster assistance was available for the community, spoke to the ownership and management of WTRM, and the decision was made to reach out to the residents of that area. According to Brian, "After speaking with our Business Administrator, Charlene Putprush, and our Promotions Director, Cindy Hall, we started a relief drive, and on May 11-12, we broadcast live from the Walmart Super Center in Winchester and were able to take the residents of Glade Spring 10,000 pounds of relief items such as bottled water, canned food, cleaning items, baby food and children's toys. In addition to the relief items, Southern Light's listeners also gave financially, and we gave a check to the Mountain Empire chapter of the American Red Cross for $2,600."
WTRM Promotions Director Cindy Hall added, " We could not have done this without the help of other wonderful people. WMEV-FM in Marion, Virginia was a big help on the Glade Spring end, Blue Ridge Hospice of Winchester provided a truck and driver to deliver the relief items, the historic Martha Washington Inn in Abingdon, Virginia, graciously provided two suites for our overnight stay, and Walmart was kind enough to allow us to broadcast live at their store for two days, and we were able to share the Gospel with many people there. We couldn't have done this without all their help, and we will be eternally grateful".
To learn more about Southern Light, visit their website at
www.southernlight.us
.