DeeJays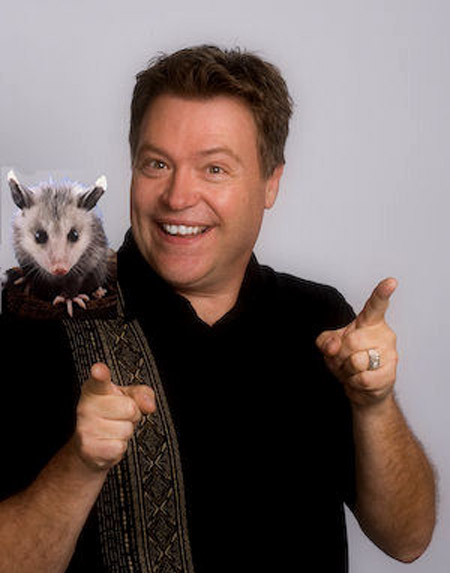 Gregg Hutchins
Gregg Hutchins is the man behind the 'down home' humor and the 'music that moves you' each morning, with over 20 years on the air. He's been a Singing News 'Golden Mic' award winner, a 1991 & 2012 Singing News Fan Award winner (DJ of the year), and a 1990 Eddie Crook Company DJ of the year. Greg also spent five years as host of the syndicated radio show, 'Southern Gospel Today,' which received four nominations for a Singing News Fan Award as 'Favorite Syndicated Show'. He also produced, published and played on 'Adam's Side, ' the Billy Walker tune voted as Cash Box Magazine's 1993 Independent Label Christian Country Song of the Year. And, in his spare time, Greg operates his own production studio and has played drums on the Grand Ole Opry for over 16 years.
On Air: Mon-Fri: 5 AM - 10 AM, Sun: 6am - Noon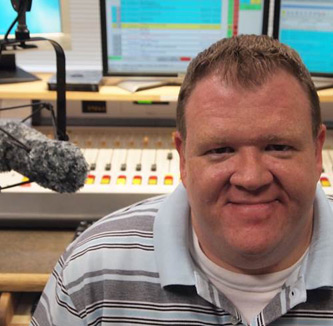 Greg Goodman
Greg is midday host and Program Director for Solid Gospel. He spent the first several years of his career doing news, before going on to work at numerous secular music stations in the Nashville, TN area. He has spent more than half his life in radio and half of his radio career in the southern gospel format. Greg delights in making others laugh and enjoys sharing stories from his life with our listeners. He has been nominated for numerous March of Dimes AIR Awards, winning 2. Greg was also a top 5 nominee for Large Market DJ of the year, in the 2006 Singing News Fan Awards. When he's not playing your southern gospel favorites, Greg enjoys time at home with his wife Debbie and daughters Maddie and Courtney. Greg also enjoys reading fiction.
On Air: Mon-Fri 10 AM - 2 PM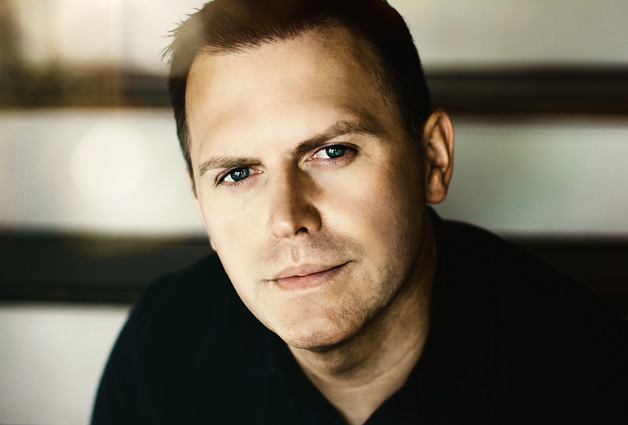 Southern Gospel Today with Wayne Haun
Wayne is an award-winning songwriter, producer, orchestrator and arranger. With 4 Grammy Awards, 25 Dove Awards, and 3 BMI Music Awards, Wayne Haun has been more of a "behind-the-scenes" person. Now he will be "front and center stage" with the new, "Southern Gospel Today" radio show. Listeners can expect a fun, high-energy and informative show as Haun plays the very best in Southern Gospel Music, along with interesting interviews with friends, artists, industry leaders, and other Southern Gospel music personalities.
On Air: Mon-Fri: 2 PM - 6 PM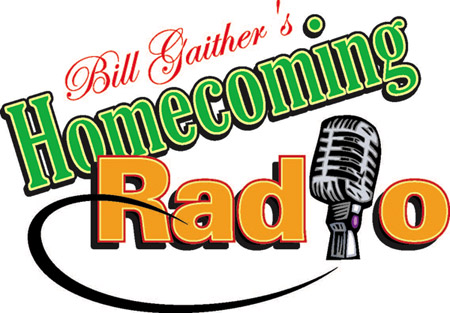 Homecoming Radio
Homecoming Radio is brought to you by Bill and Gloria Gaither and Spring House Productions, Inc. Bill and Gloria have filled stages all around the world with the "best of the best" Southern Gospel artists to entertain, encourage and bless their audiences. Now you can hear all that great music on your radio or computer.
On Air: Mon-Fri: 6pm - 7pm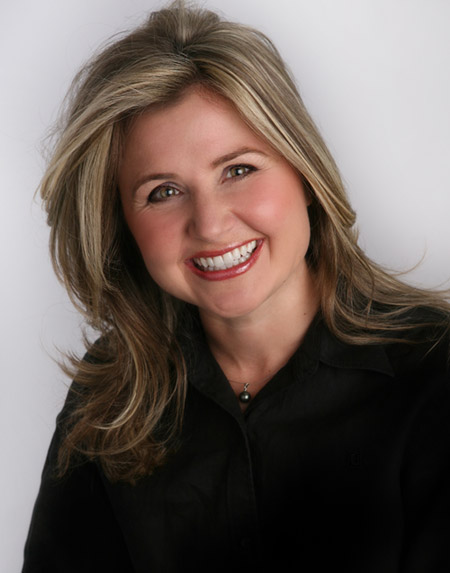 Night Light With Andrea
Andrea hosts this unique interactive show as she plays your favorite music interspersed with engaging listener calls on lifestyle family friendly topics. Her broadcast is also heard on America's largest contemporary Christian music station, KLTY-Dallas. Andrea's earthly passions include music, travel, chocolate and kiwi fruit. Andrea and her husband, Mike, enjoy a good game of golf together on the weekends.
On Air: Mon-Fri: 7pm - Midnight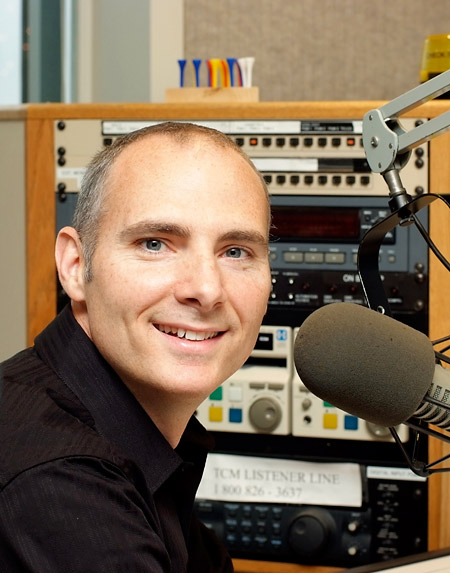 Jeremy Sweat
Jeremy's start in Christian Radio came just out of high school in 1992. An interview on the local station in Saint Joseph, MO led to part-time work that turned into a full-time career. Over the years, he's gained experience in production, traffic, sales, fund raising, promotions, web design and programming. He is an Addy award winning producer and copywriter, and a published Marketing author on the topic of Global branding. He holds a BSBA in Marketing from Missouri Western State University.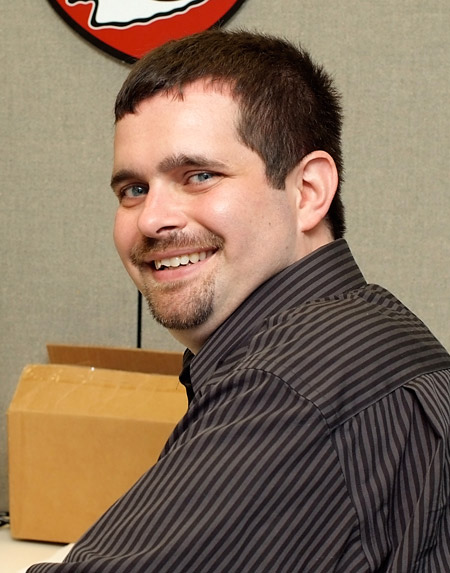 Brent Randall
Brent is the Online Editor for SolidGospel.com and SingingNews.com, and has been on the Solid Gospel Radio Network for around 8 years. As a full-time web designer and video editor, Brent is behind much of the content and design on this site and others. Brent lives in the Nashville area with his wife and two kids and is a die-hard fan of the Kansas City Chiefs.
On Air: Sat-Sun: 6pm - Midnight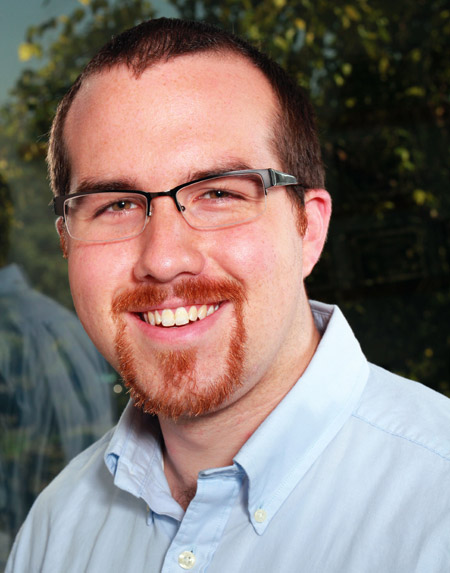 Harry Allen
Solid Gospel's Sunday morning host. Harry was born and raised in Nashville, TN. He went to college to study Broadcasting and Missions at Pensacola Christian College. Harry has a passion for the global reach of the gospel of Christ and is determined to see that vision achieved through the ubiquity of broadcast media. He has been in radio for six years. Off the air, Harry enjoys building computers and otherwise "geeking out" over technology in general. He loves playing board games with his wife, and any number of people they regularly enjoy entertaining in their home.
On Air: Sat: Midnight - 6am, Sun: 6am - Noon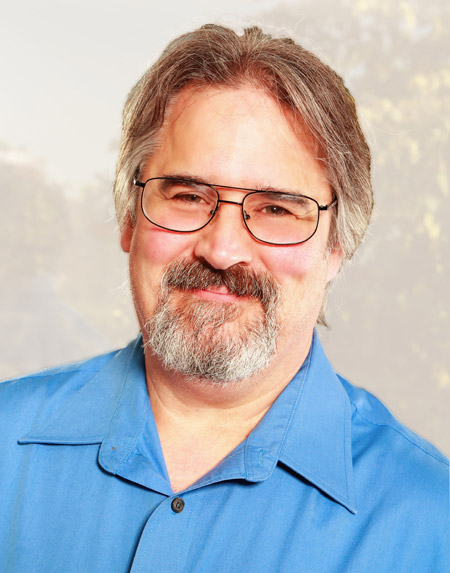 Kevin Guest
Married to his wife Sherry for nearly 20 years, 3 Children and 2 grandchildren. A graduate of Volunteer State Community Collage in Gallatin , TN with an Associate of Applied Science degree in Radio and Television. Has been a member of the Salem team since 2008 and an Weekend Air Personality since 2011.
On Air: Sun: Midnight - 6am
*All times Central and are subject to change